Call for Submissions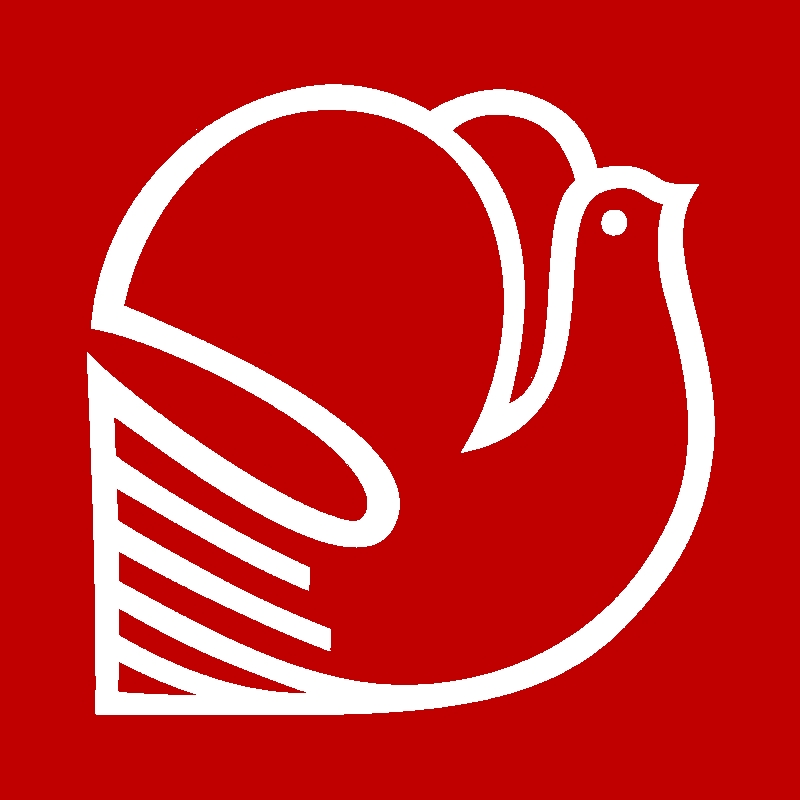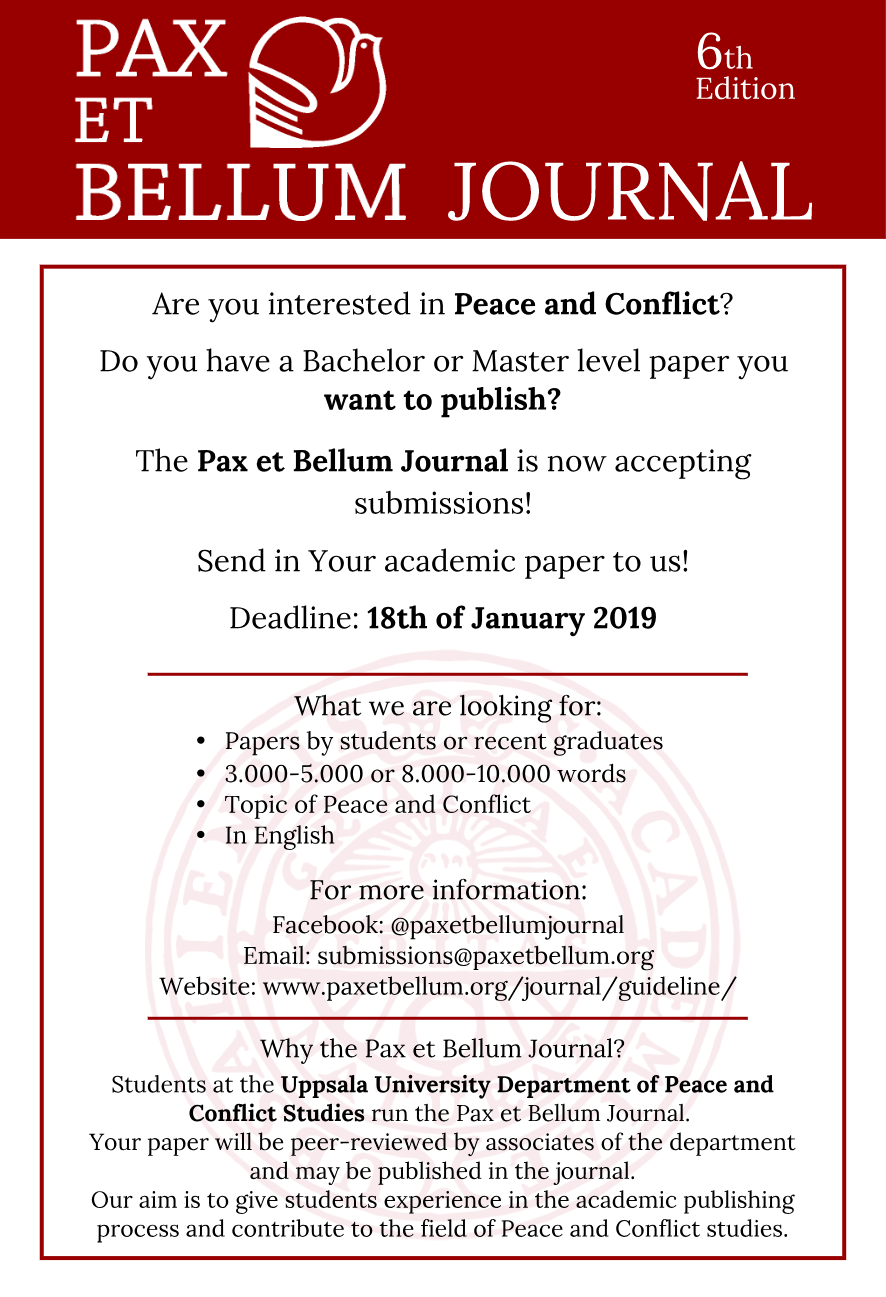 The 6th Edition of the Pax et Bellum Journal is now open for submissions!
We invite undergraduate and graduate students from all over the world to contribute your perspectives and ideas to the growing discipline of peace and conflict research.
The Pax et Bellum Journal strives to embody the interdisciplinary nature of our field. The Department of Peace and Conflict Research at Uppsala University are committed to overseeing the publication and peer-review process of the journal. Our issues are published annually online on the websites of Uppsala University, Pax et Bellum, and other online platforms. Printed copies are also available at various libraries, academic institutions, and organizations around the world.
To submit your paper, please ensure that it follows the instructions laid out by our submission guidelines and send it to submissions@paxetbellum.org. The submission deadline is January 18, 2018, 17.00 o'clock (ETC).
If you have any questions, please contact the Editorial Board via e-mail. Meanwhile, why not have a look at our previous issues?
We look forward to reading your articles!