Home
Welcome to Pax et Bellum
This is the webpage of Pax et Bellum, a student association of the Department of Peace and Conflict Research at Uppsala University.
Our purpose is to promote interest in and the study of peace and conflict issues, as well as create opportunities for interaction both within the department and with anyone else that has an interest in the field of peace and conflict. As of a few years back, we are mainly run by the master students at the department, who also make-up the main bulk of the active members. However, we are an organisation without any religious or political affiliation open to everyone who has an interest in the subject.
Take a look around. You can look up our up-coming activities, sign-up for one of our activity groups or contact us for more information.
Again, välkommen!
Pax Talks
Once a month (usually), we set up little talks with people who have something interesting to share about peace and conflict. Think TED Talk, but locally.
Theme Week
Each year we organise a theme week. Join the Activity Group to help out with this year's edition.
Gasque
What is a life of academia but not in need of occasions of glamour and vanities? Because of this, Pax et Bellum is involved in making two gasques happen every year.
Simulation Activities
Once every year, we organize a roleplay-ish Crisis Simulation. Talk to the Activity Group to make this year's edition happen.
25-Jan-21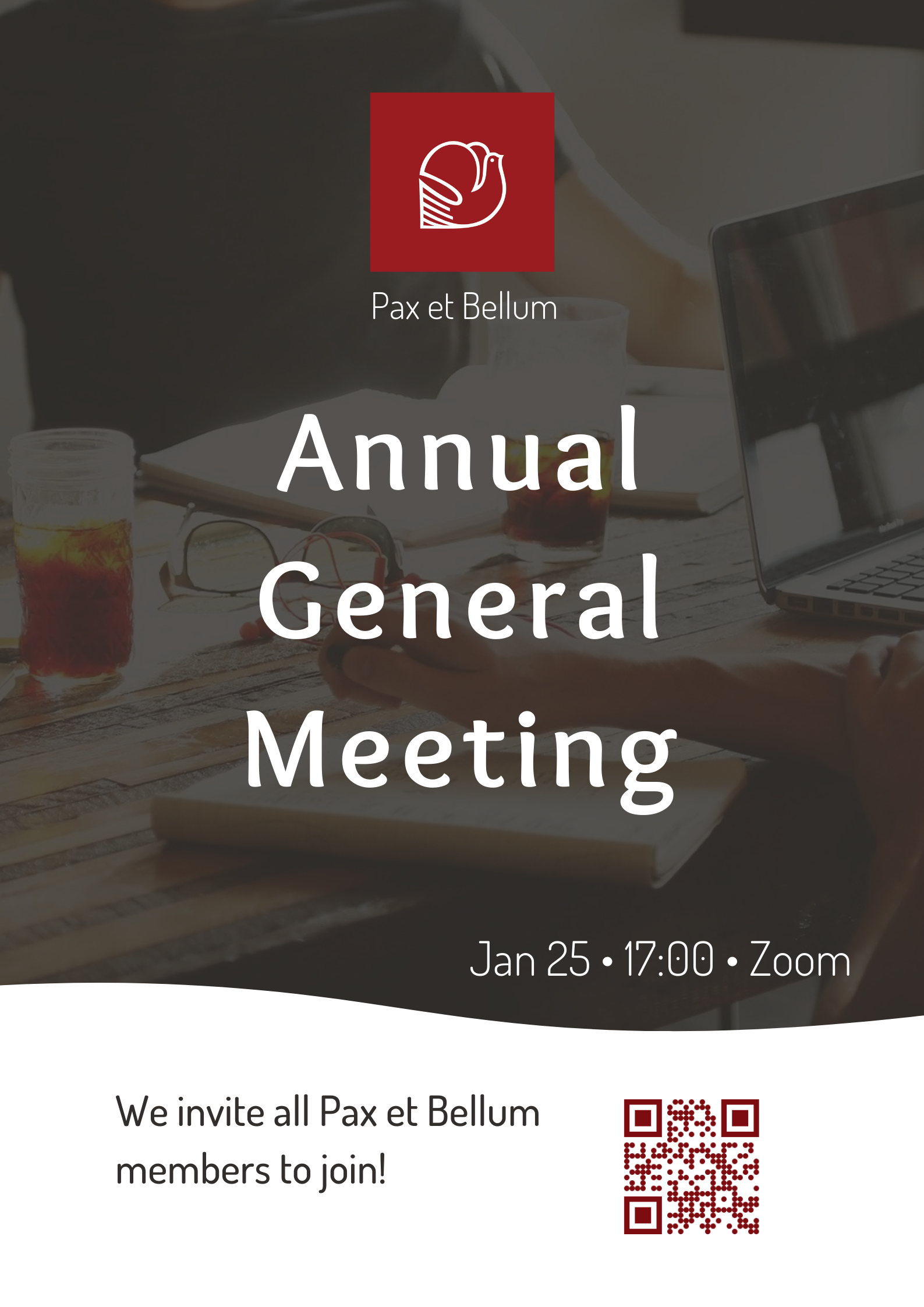 Pax et Bellum invites all its members to the Annual General Meeting. On the 25th we will present Pax et Bellum's academic and social activities throughout the semester, give insight into our finances, and discuss
Read More